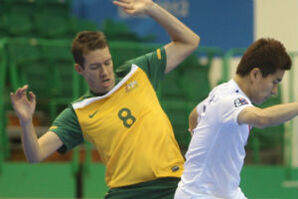 The Futsalroos are the national men's futsal team representing Australia. Several South Melbourne Hellas players have earned Futsalroo caps, with the most notable in terms of the longevity of his Futsalroo career being Fernando De Moraes. Most of the players listed below were part of the 1989 FIFA Futsal World Championship squad.
While with South Melbourne
While with other clubs
Ad blocker interference detected!
Wikia is a free-to-use site that makes money from advertising. We have a modified experience for viewers using ad blockers

Wikia is not accessible if you've made further modifications. Remove the custom ad blocker rule(s) and the page will load as expected.